Golf
Golf Course Near Phoenix & Tucson

Golf Getaway With A Storied Feel

Welcome to Southern Arizona's most historic golf resort. Made famous by the Hollywood movie Tin Cup, our golf course was designed in 1959 by renowned golf course architect Robert 'Red' Lawrence. In 2006, nine additional holes were woven into the original 18 by local golf course architect Ken Kavanaugh, significantly enhancing the layout. Live out your golfing dreams while playing each of the three courses.
Our Golf Courses
Otero Course
Designed by Red Lawrence and named after the Otero family, the original front nine of the Tubac Golf Resort features a parkland layout and fairways that wind through our historic homes, casitas, ponds, and lakes. Holes 5, 8, and 9 are bordered by water.
Otero # 9
Water guards the entire left side of this beautiful Par 4 looking back at the Chapel. We are talking about high risks and rewards here. And even when your drive stays dry, your second shot will test your nerve again. Take your par and go.
Anza Course
The Anza Nine—named after Juan Bautista de Anza, the commandant of the Tubac Presidio that founded the city of San Francisco—features captivating mountain views, challenging holes, and ends at the famous par 3 island green in front of Stables Patio Bar.
Anza # 9
This Par 3 should remind you of the 17th at TPC Sawgrass, except for the cattle of course. Finding the island green is tough enough with all that water, but throw in the spectators at the Stables Patio Bar heckling anyone whose ball finds a watery grave, and it gets even tougher. The intimidation factor is high here. Par is always a good score.
Rancho Course
Scenic and challenging, the Rancho nine are set along the banks of the Santa Cruz River. Unlike any other golf setting in Southern Arizona, the mesquite Bosques and cottonwoods create a unique and lush feeling.
Rancho # 4
This long par 5, Tubac's Tin Cup hole, requires three well-struck shots to reach the green. The pond fronting the green prevents all but the longest hitters from getting "home" in two. This hole was the setting for the scene in the movie Tin Cup where Kevin Costner was caddying for Don Johnson and Johnson wanted to lay up with a seven iron.
History Spotlight
The Tubac Golf Resort and Spa was made famous by Kevin Costner's 1996 movie Tin Cup, where many iconic scenes were filmed. Designed in 1959 by renowned golf course architect Robert 'Red' Lawrence, the original 18-hole course was considered to be the "Jewel of Southern Arizona Golf Courses." Red was a founding member of the American Society of Golf Course Architects and designed several famous courses throughout the country. In the fall of 2006, local golf course architect Ken Kavanaugh added nine new holes enhancing the course's already beloved layout.
Practice Your Putt
Polish up your game practicing on one of Arizona's finest practice facilities featuring a full-length driving range, extra-large putting green, and ample space to practice chipping. Our golf professionals are happy to assist you and get you started.
Clubhouse & Golf Shop
Tubac Golf Resort & Spa has PGA professionals available for instruction offering 30 minute and 60 minute golf lessons. Contact us at 520-398-2021 for more information.

Golf Shop Hours - 6:30am to 6:00pm

See our Golf Events here
Ship Your Clubs
To simplify the way you travel, we've partnered with Ship Sticks. By taking advantage of this hassle-free door-to-door shipping service, you can eliminate the long check-in lines at the airport and breeze past the baggage claim area.
Learn More
Golf Specials
Red Bird Special
September 11-28, Monday-Thursday

$79 includes playing Anza twice, cart, practice balls, sleeve of Titleist Balls, lunch or breakfast item from the Cantina, and Tax!
Specify Red Bird when booking tee time!
Golf Clinics
Thursday and Saturday 10am
$25 per person
Sign up in advance in pro shop
Golf Staff Bios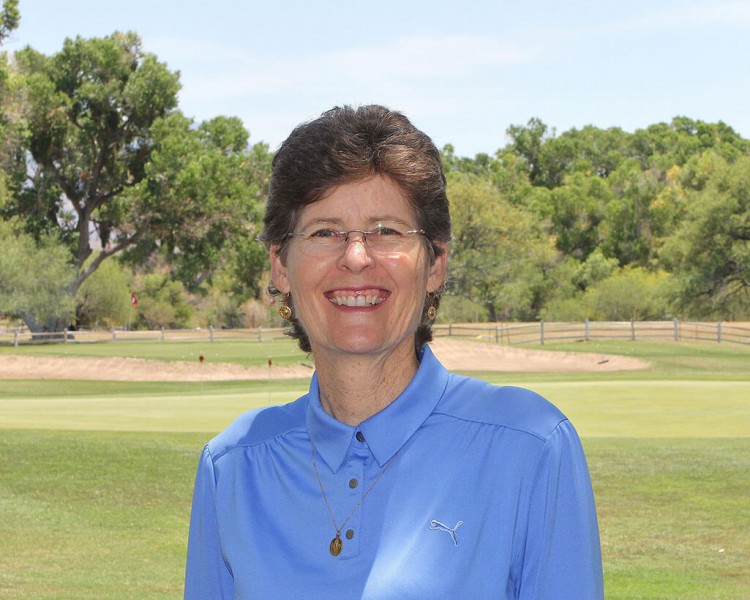 Kristie Fowler
Kristie has been in golf for over 45 years. Raised in Grand Junction, Colorado, at a course her father built, she has won tournaments at both the Amateur and Professional levels. She is a PGA Member and an LPGA Master Professional. Kristie has won numerous awards over the years. Most recently she was named the 2017 LPGA National Professional of the Year and the PGA Southwest Section 2018 Merchandiser of the Year, Resort Category. She has been at Tubac, her dream job, Since March 2017, and loves it!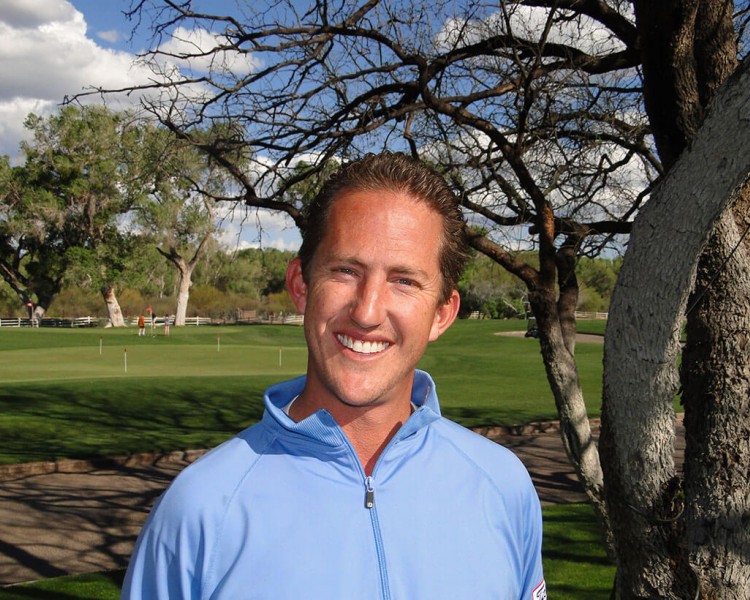 Steve Henderson
Steve started playing golf at the age of seven. He played amateur golf for 15 years including golf at SDSU & Point Loma for three years. He turned Professional in 2005 and played several mini tour events across the country. From 2006-2014 he was a teaching professional in California at the Westridge Golf Club, Birch Hills and Pico Rivera. He moved to Arizona in 2014 and for two years, ran the golf operations and taught at the Rio Rico Golf Club. In 2016 he joined the Tubac Golf Resort team as the Assistant Golf Professional. After his first year here he was selected as the Employee of the Year!
Rich Smith
Rich has been a PGA Member for 27 years and was the Head Golf Professional at Kino Springs Golf Course in Nogales, Arizona for 18 years. He is an accomplished teacher of the game and has given over 1,000 individual, group and junior lessons. He gets great satisfaction in making his students become better golfers. His "KISS" (keep it simple stupid) approach doesn't allow his students to get overwhelmed. When his is not improving the game of others he enjoys working on his own game unless the trout are rising in a nearby stream or lake, and then it's time to put on the waders and throw a line. Rich has been at the Tubac Golf Resort since October, 2018.