Area Guide
Date posted: 12/14/2011
Come to the Collector Car Show at Tubac Golf & Spa!
Tags: car show tubac events santa cruz county arizona even
Attend one of Arizona's largest car shows! Around 500 vehicles will compete for the spotlight in class types such as hot rods, motorcycles, trucks and collector cars. The fun starts at 4:45pm on January 27 with a cruise from the Green Valley Mall (across from Arizona Family Restaurant) to the Elks Club. At 5pm, there will be social hour at a cash bar until BBQ dinner at 6pm with beef, roasted chicken, smoked sausage, coleslaw, corn on the cob, beans, corn muffins and cake. Reservatios for the dinner can be made with vehicle registration.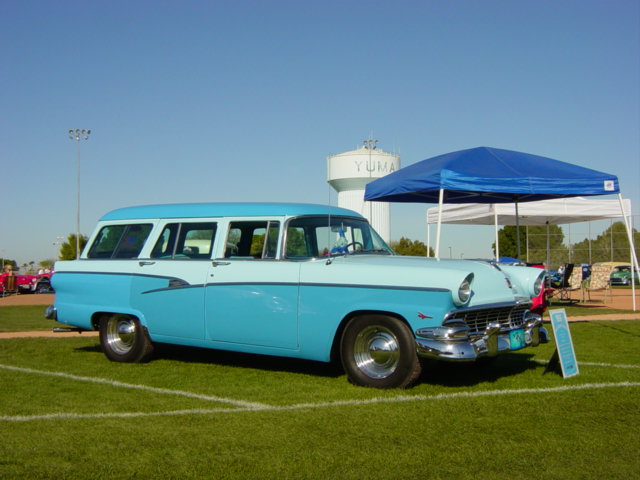 On Saturday, January 28 at 10am, the car show will begin on the Tubac driving range. Mingle with other "car nuts" at the Tubac Golf Resort and enjoy the vintage cars, imports and bikes. Awards will be presented at 3pm. To register your car for the show, visit www.carnuts.org and fill out the form by January 21, 2012. Registration is $25 per car. No day of show entries will be accepted.
Last year's car show drew crowds of 3000-4000 with long lines at bus loading stations and the snack bar. Profits from last year went to scholarships and a graduation car gift for a lucky high school year senior. Cars started arriving at 7:30am on January 29 and were immediately able to enter the field with no frost delay. By 10am the field was full of beautiful cars coming even as far as Mexico!
Tubac Golf Resort is the host of the 18th Annual Collector Car Show, and the perfect winter escape. It offers a new spa to invigorate guests and a 27-hole championship course to practice their skills. You can also explore the chapel, a unique restoration-recreation of an 18th century mission. Special show rate is $125 per night in Posada rooms, $140 per night in Casitas and $155 per night in Hacienda Kings.
Event Details
Date: January 28, 2012
Time: 10am - 3pm
Location: Tubac Golf Resort
1 Otero Rd, Tubac, AZ
Admission: Donation
For more information, please visit www.carnuts.org.